Mass Weigh is an ISO/IEC 17025 NABL accredited Calibration Laboratory. We offer tailored and unmatched quality service solutions for all your weighing and measuring related calibration requirements.
We offer calibration services in line with ISO/IEC 17025 and in accordance with various national and international standards.
We can assist you with ISO, GLP and GMP compliance requirements, designing a service plan and also in setting up SOPs.

NABL (ISO / IEC 17025) endorsed Calibrations
Mass Weigh is a NABL accredited calibration laboratory and we offer calibration services for
Analytical Balances.

Precision Balances.

Micro Balances.

Weighing Scales and Systems

Calibration Masses
Calibration as per other International Standards.
Our Metrology department can organise test and calibration services as per other International guidelines and standards like
NATA (Australia)

USP (US Pharmacopeia) – Minimum weight determination

OIML

EURAMET etc.
Traceable Calibration Services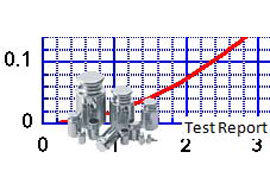 We offer Traceable calibration services for following product

s
All types of weighing balances, scales, systems

Hopper, Tank weighing Systems using "Weight Substitution Method".

Weigh Bridges

Compression/Force Measuring Instruments

Hardness Testers

Moisture Analysers

pH Meters
Volumetric Apparatus

Pipettes

Burettes

Volumetric Flasks
Specialised Services
At Mass Weigh we understand that every origination faces unique challenges and one solution won't fit all. We offer different industry specific care packages like "Pharmacare Package" a qualification, service and calibration package for pharmaceutical industry.
We also offer Comprehensive Qualification and Validation services for weighing and measuring Instruments.
Kindly contact us on service@massweigh.com for further details of these offerings